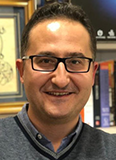 Prof. Kamil Arslan
Karabük University, Turkey
Biography:
Prof. Dr. Kamil Arslan has finished Ph.D from Department of Mechanical Engineering, Gazi University, Turkey in 2010. Currently he is working as Professor of Mechanical Engineering Department at Karabük University, Turkey since January 2020. He is also Head of Mechanical Engineering Department. He is working on experimental and numerical heat transfer, computational fluid mechanics, nanofluid flow, solar energy, magnetohydrodynamics and designing of heat exchangers. He has authored more than 120 research papers in Scopus/SCI/SCIE indexed journals and conferences. He has also published one book chapter. He has worked more than 20 research projects. He has been supervisor of 5 Phd and 11 MSc theses. He is member of editorial bord of two SCIE journals (Strojniški vestnik - Journal of Mechanical Engineering and Journal of Thermal Science and Technology). He is also member of Turkish Society of Thermal Sciences And Technology, American Society of Thermal and Fluids Engineers (ASTFE) and International Solar Energy Society – Turkey Section (ISES-TR-GÜNDER).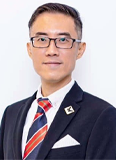 Prof. Dr. Chong Kok-Keong
Universiti Tunku Abdul Rahman, Malaysia
Biography:
Prof. Dr. Chong Kok-Keong received B.Sc. (Hons) 1st class degree from University of Malaya in 1998 and Ph.D. (Optical Engineering) degree from Universiti Teknologi Malaysia in 2002. He is also Fulbright visiting scholar in Princeton University, USA for the period of Sep-Dec 2015. Currently, he is full professor in Universiti Tunku Abdul Rahman and a chartered engineer registered under the engineering council, United Kingdom. For research experience, he has been working in the field of solar energy engineering for more than 20 years and his research interest including concentrating solar power, concentrator photovoltaic system, photovoltaic, daylighting and solar thermal system. For research leadership, he has been principal investigator for seven external grants with total amount of more than USD 1 Million and leading multi-disciplinary research fund. For recognition of his contribution, Dr Chong has been honoured to receive Top Research Scientists Malaysia (TRSM) 2018, Malaysia Toray Science Foundation (MTSF) Science & Technology Award 2017, JCI Ten Young Outstanding Malaysian (TOYM) Award 2013, Fulbright Scholar Award 2015-16, Gold Award in PECIPTA'17, as well as UTAR Research Excellence Award 2010 and UTAR Innovation Excellence Award 2012 & 2014. To honour his contribution in academics & research, he has been elected as Fellow of Academy of Science Malaysia 2019, Fellow of ASEAN Academy of Engineering & Technology (AAET) 2018, Associate Fellow of AAET 2013, Global Young Academy 2014, Young Affiliate Fellow for The World Academy of Sciences (TWAS) 2011, Young Scientist Network-Academy of Science Malaysia 2012. In addition, he was invited to showcase research product in main exhibition hall of Malaysia Pavilion – World Expo 2017 Astana with theme "Future Energy", which is the largest exhibition in the world. For the community services, he is appointed as sub-group leader of Working Group on Solar Photovoltaic System (WG/E/8-1), SIRIM, and Accreditation Committee Member of Malaysian Qualification Agency (MQA).
Prof. Dongsheng Yu
China University of Mining and Technology
Biography:
Dongsheng Yu is serving as full Professor and Head of Power Electronics and Drives Department in China University of Mining and Technology. From 2009 to 2010, he was a visiting scholar with the University of Western Australia, Australia. In 2014, he was an Endeavour Research Fellow with The University of Western Australia. He has been working with international scholars on a wide range of industrial and research projects in renewable generation, power electronics, power line communication, fault monitoring and diagnosis, and memristive systems. He has published two books and over 90 papers on academic journals and conferences including IEEE TPEL, IEEE TIE, IEEE TCAS I&II, IET PE, IJCTA, etc. He has won five province level awards and three best paper awards in renowned conferences.
Speaker of EPE 2023 will update constantly~